How your miles will help local terminally ill children
Helen & Douglas House hospice improves the lives of local terminally ill children and their families living in Oxfordshire and the surrounding counties, by providing one-to-one supportive stays and end-of-life care at our hospice and at home.
Help fund our emergency lifeline of care this Christmas
Here at Helen & Douglas, despite the COVID-19 pandemic, our services haven't stopped. But we have had to adapt, which we have done by offering more support for children and families at home. At this difficult time, and over Christmas, this lifeline of support is needed more than ever before as so many support services are closed and it is through your generosity that we can be there when and where our families need us most.
Your support will be helping families like Roman's. Twin Roman, at only a few days old, was given weeks to live. In March 2019 he came to Helen & Douglas House after being diagnosed with a rare genetic heart condition. He needed our emergency medical care and his exhausted family, after spending weeks by his side in hospital, needed emotional and practical support.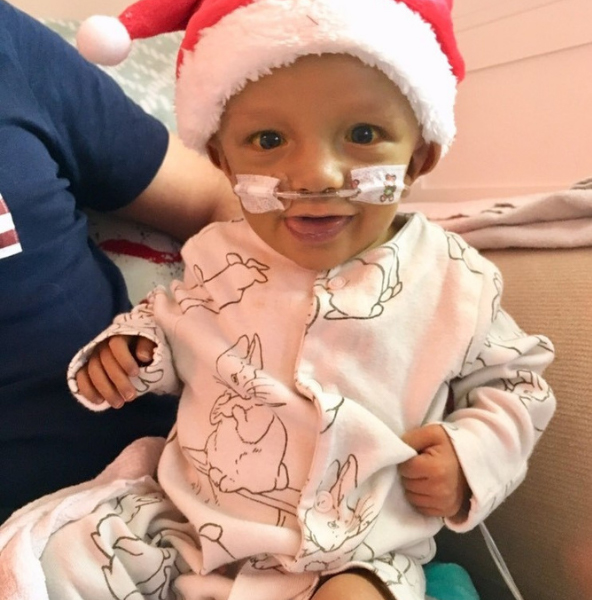 As the months went on Roman was admitted back to the hospice on multiple occasions, each one feeling like it could be the last. Our community nurses also visited him at home regularly and were often at the end of a phone in the middle of the night to help avoid a crisis. Months went by and despite being given just weeks to live, Roman spent his first and last Christmas at home with his family.
'It felt like a miracle as we got everything we wanted for Christmas. Roman and Harley celebrated together and opened presents. Roman even sat in his highchair for Christmas dinner, the only time he did as he was usually too weak to hold himself up. Thanks to our Helen & Douglas House lifeline, we had the perfect Christmas day.'
Roman's Mum, Ellie.
Sadly in January 2020, just a few weeks after Christmas, Roman died peacefully at home surrounded by his family. The generosity of supporters like you meant that our team at the hospice could be there to support his family at such a sad time. Our bereavement team will continue to support this family for as long as they need. 
How your £100 will make a big difference
We rely almost entirely on support from people like you to fund our vital work with local terminally ill children and their families. The £100 you raise by joining Race from the North Pole could pay for:
The first emergency consultation with our Doctor when a child needs the lifeline of emergency care.
An hour's phone call or an hour's visit from one of our amazing Community Nurse Specialists to help a terminally ill child at home.
The PPE equipment needed for one of our Doctors or Nurses to visit a child at home.
Local terminally ill children still need our care during the coronavirus pandemic and with your continued commitment and support, we can continue to offer our 24/7 lifeline
Race from the North Pole is sponsored by Ravensburger
Ravensburger is one of the world's leading manufacturers of puzzles, games and toys. Well known for their expertise in creating both adult and children's puzzles, the company's wide portfolio of brands now includes BRIO, ThinkFun, GraviTrax and many more. While the company's international headquarters is based in Ravensburg, Germany, Ravensburger's UK team is based just a few miles from Helen & Douglas House in Bicester. The team is passionate about sharing the joy of play and to giving back to the local community and are proud to be supporting Helen & Douglas House as they continue to deliver their incredible work in the region.