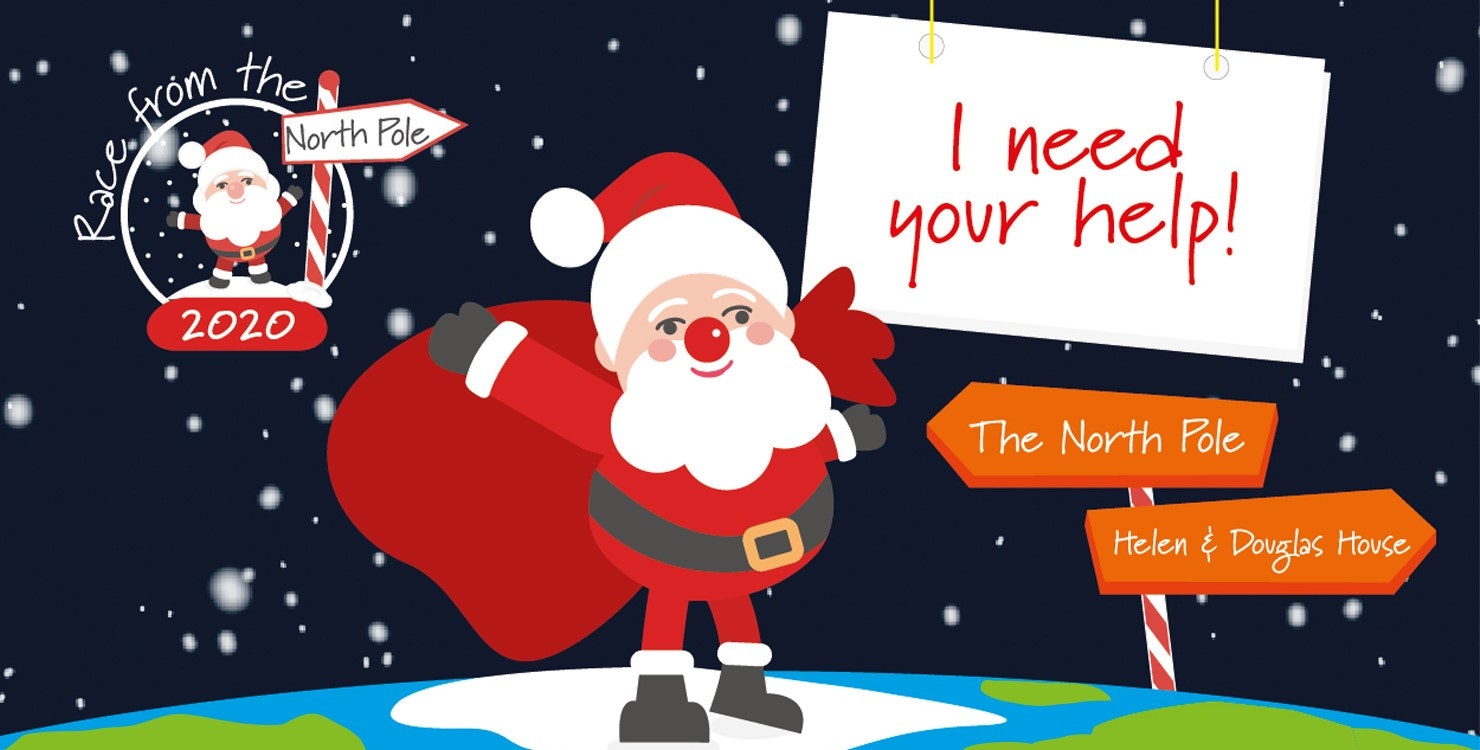 Can you help Santa reach our children's hospice in Oxford in time for Christmas?
So how can you help?
Due to current events, Santa has decided to leave the North Pole early. Stay fit and healthy this lockdown by exercising and getting Santa to the hospice. You can start recording your miles now. Pledge how many miles you think you can record before 19th December, you can walk, cycle, scoot, hop, skip or run, any activity that you can measure in miles. You can then log those miles on our exciting online platform and follow Santa on his journey to the hospice. You can do your pledged miles in one go or over the weeks.
Registration is FREE, you just need to sign up and create your fundraising page by clicking here. There's no minimum sponsorship target but we suggest that you raise £100, that's £100 per individual or £100 for a family of up to 5 and if you do raise £100 you'll receive a fabulously festive medal. Medals will be posted in the new year, the cut off date for the final amount on your Just Giving to reach £100 will be 8th January.
Christmas is going to look a little different this year not least for the families at Helen & Douglas House. We rely almost entirely on support from people like you to fund our vital work with local terminally ill children and their families. Here's how your money can help.
Pledge your distance
You'll be joining thousands of other participants actively working towards achieving the distance between the North Pole and Helen & Douglas House. You can pledge to log one of these four distances. You can do the distance all in one day or a few miles each week between now and 19 December:
100 miles
for the ultimate Christmas challenge, you can take on 100 miles (or 25 miles a week).
Step 1
Sign up
Help us get Santa to the hospice in time for Christmas, registration is free!
Step 2
Select your mileage
Complete it any time before 19th December.
Step 3
Fundraise for us
Set your target on your fundraising page and take a look at our festive fundraising pack for ideas. Remember our top fundraiser wins a prize!
Step 4
Challenge others
Encourage friends and family to compete against you for that top spot on the leaderboard.
Prizes
There are some incredible prizes to be won, take a look at these categories – which one takes your fancy? Be in with a chance of winning some truly magical prizes: